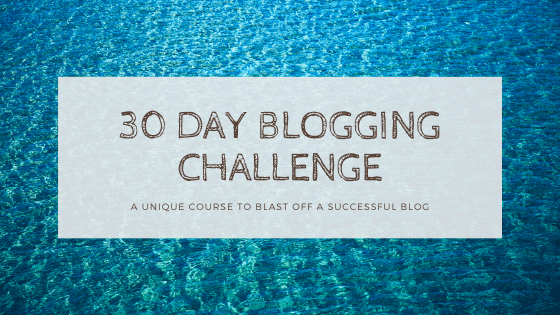 30 Day Blogging Challenge – A Unique Course To Blast Off A Successful Blog
Want the blogging challenge of your life?
Are you ready to witness the best 30 Day Blogging Challenge you've ever seen and will see?
Listen, I know that sounds like a stretch but that's what you and I thought when we heard you could make a living on the internet, or that you could turn a blog into full time income...
Look how far things have come since then...we're in the golden age to produce a money making income blog, but that's not all I'm here to leave it at...
Not only will this unique blog challenge get you your first or next blog to share your message to the people who need to hear it most - you will earn yourself one that works for you. Meaning?
I see too many people working for their business rather than letting their business work for them and a HUGE reason for that is because they are clanged to principles and don't understand that principles always stay the same but 2 things change:
Tactics
Strategies
And I'm TOO tired of seeing people falling for these short blogging course that always just try to sell you rather than help you! Listen in on how this challenge is different.
How Is This Challenge Different?
This 30 day blog challenge is different to others( of which I did a review on one here) on the fact that I've taken the liberty to reverse engineer the process from offers to hooks and then traffic...
As well I'm going to show you why lead magnets, and funnels are equally important.
Look, I'm tired of seeing your and others going through these courses on:
Udemy
Super priced out challenges
nothing specific
Not up to date!
And they fall really short of actually helping you produce a long-term money making blog the right way, so that's why with my experience, I made this special challenge you will not see anywhere else(not even close).
Let's look into this blog 30 day challenge course material now.
4 Week Training Material
In a quick overview, here is what you're going to get from this challenge(and there will also be a copy in your inbox).
Week #1 - Pre-training
Week #2 - Offers
Week #3 - Keywords and Publishing
Week #4 - Traffic
How Much Does It Cost?
The One Blog Post Away Challenge is FREE at this moment. Yes, I'm serious, and No, there is no catch. Why is it free?
I want to make sure that you get the most out of your journey, that you can have the RIGHT knowledge when it comes to putting your money making blog together and seeing all the different ways you can use it to monetize...
BUT, that's not to say that I won't charge in the future. So get in now while you're still seeing this!
Next Steps
Ready to get started with the 30 day blog challenge? If you're ready to not only accept this challenge, but come out a better person first, blogger second, click the button below.