"You don't find an exciting opportunity by luck, but by Faith"
Hi guys,
if we haven't met yet, my name is Michael Granados,  and I am  the one who created this website.
I'm glad you've come to this page, as I want it to be your starting point for our journey together. Regardless of your online marketing experience,  it's important you have a place you can come back to and find some sort of guidance. Think of this is the hub to direct you where you need to go.
A Little About Me
I've been involved with generating passive income for 3 years now, and in the last year(2017), I have to say I love every aspect about running an online business now. It has given me time and flexibility to choose the hours I want to work and and freedom to work from anywhere around the world.
I honestly wouldn't take back any second of it and exchange it for having a boss.
Being an online entrepreneur has given me the opportunities to help others develop a future in affiliate marketing. Here is what some people have to say about me: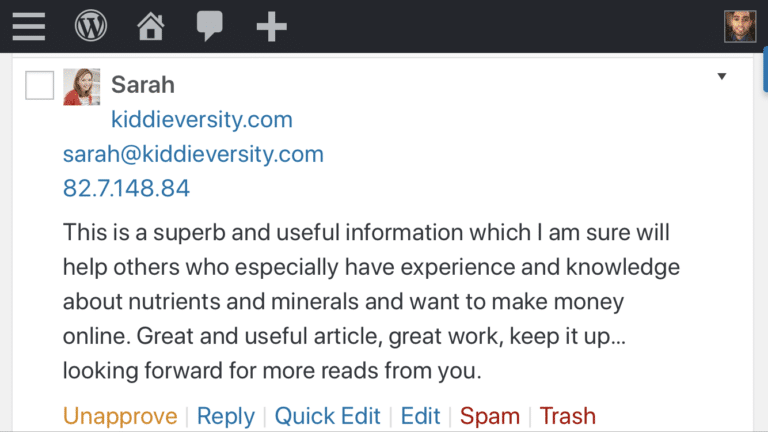 Your Very First Task
We need to build a relationship. You don't know me, I don't know you.  With that being said, I think its fundamental we get to know each other P.S- I'm a really nice, mellow going guy, don't you worry.
The easiest way for us to do so is by exchanging emails. I've placed a form below where you can enter your name and email(coming soon) . By doing this, you will get an email from me right away, with my contact information and details for us to get to know each other.
I will also include my Affiliate marketing beginners guide to affiliate marketing that you can read on your down time.
Let's Get To Know Each Other…
Adding your name to my list is completely optional, but this is how I communicate with everyone I help out, so if you'd like my expert advise, then add your details and come back to this page.
An Online Opportunity Reality Check
Wouldn't it be awesome that if every page you landed on that promised you to make a ridiculous amount of money was real? Check out this one for example: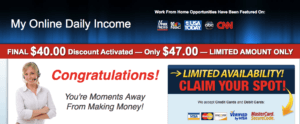 In the vast internet sea, there are many opportunities that will try to steer you in their direction, regardless of your level of experience. There are many proclaimed gurus, "make 1,000's of dollars within the next 3 days", and even some more absurd such as "create a million dollars in less than 48 hours".
I hate to be the bear of bad news here my friend, but statements like in the picture above are all hype and no substance.
It's important you know that you will be exposed to these plots, and it's your choice if you want these type of "plots to thicken"…sort of speak. Just because the titles are captivating, that doesn't mean the results will be showcased in a similar way. It's more so important to try and avoid these make money online opportunities, because they are just brutally dishonest scams.
In fact, I write a plentiful of reviews about these, to expose the truth, and filter out the good from the bad. Be sure to check out the reviews section here(coming soon). If there is a product that I haven't written a review for, please send me a message and I will review it.
Get Yourself In The Hard Working Mindset
If you want to earn your online money, there will have to be effort from you, and no shortcutting. Everything is deserved and nothing is given if you're willing to fight for them, and like most business models out there, creating an online business will take time and effort.
Fortunately there are tools, and resources that will help you along your way. But you need to make sure you are being honest with yourself, and you want to put in some of your time and energy.
For that, I want to make sure you are in that hard working mentality mindset at the start, and that by putting in the your hard work at the beginning, as a result will come a long lasting online business that yes, will allow you to earn while you sleep.
Learn By Falling
In most instances, people will fail when they first step into the world of affiliate marketing, but that is OK. You need to accept failure, so you can learn what to do and NOT to do the next time around.
But you can migrate away from failure by having an experienced and expert support group that you can network with. This could come in the form of a mentor, a training program, or a community of like minded people. Before I started affiliate marketing, I was checking out every YouTube video, going to every forum, looking up blog post, and I took tips after tips, after tips.
And although I was gaining more knowledge, and ways to leverage myself, there was always one thing missing, the right and proper training. 2 years ago, I was presented with an affiliate marketing training program that taught me how to create an evergreen business online and supported me along the way. This affiliate training community still exist today, and I am on there just about every day.
Where To Go From Here
I hope that this page has opened your eyes, opened your mind, and has helped to convince you that creating an online business is truly an amazing experience and opportunity you don't get to see every day. And that within the right direction, you can build a very profitable online passive income that can turn into a home based business just like meyself .