6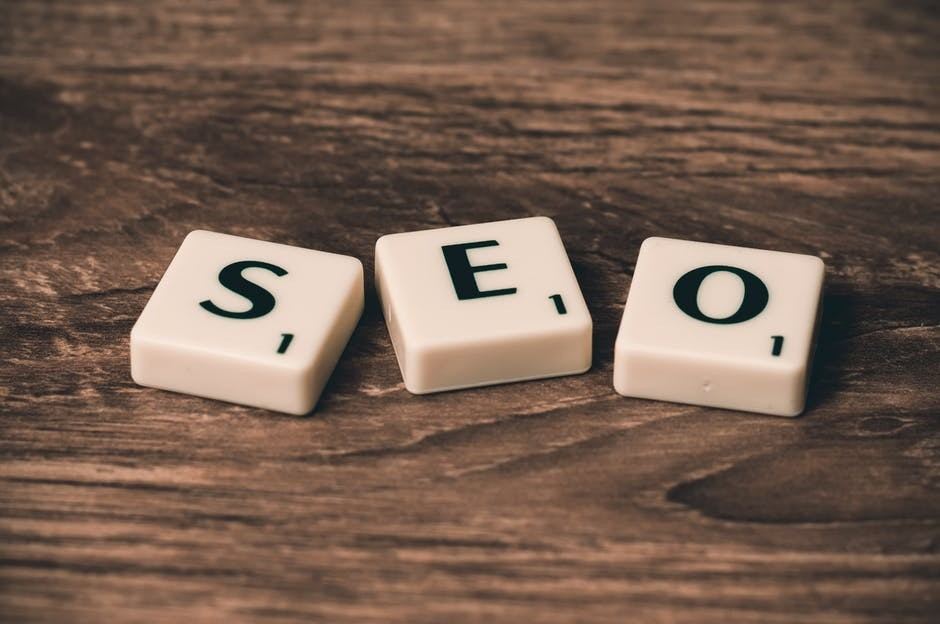 How To Find SEO Keywords For A Website – The Full Coverage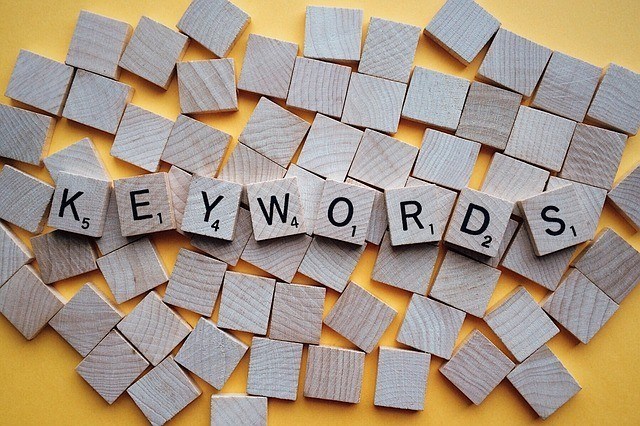 I'm sitting deep into my desk chair typing into google, wondering how to find SEO keywords for a website. Darn!
How the heck am I supposed to get more eyes on my blog?…
ALL these search results inside google are giving me a headache the more I look at them, but wondering why?
There are many reasons people like you and I want to know about how to find such juicy keywords, and how to secure them into your website gameplan, but we either don't know about them or we "think we know what's up".
Some of us have a need to leverage the competition and outgrow our business by getting better rankings, or others want new and more dominant ways to find highly rich targeted keywords. Whichever one it is, there are two things they share in common, the spotlight.
Who doesn't want to shine like a diamond?
SEO Keyword research has been around way longer than I've been alive, about 30 years! I don't feel as old as I thought at the moment. Aside from age, keywords are fundamental for driving more traffic to your website. "Type it and they shall come".
In this article you're going to learn the most important details about finding keywords, by:
Understanding SEO
How to do keyword research
Keyword research tools
How I leverage the competition
That's right, you want to be better then the rest? I can get it done within seconds, and have proven to be among-st higher search engine pages. That'll be my little bonus to you for being here today.
Let's start off with a bang.
What Is SEO, Why Do You Need It?
Search Engine Optimization(SEO as its better know) is a practice of increasing your quality and quantity of traffic to your website through organic search engine results. Think of it this way, when a person uses a search engine tool like google and types the words "Where is my wallet", they're going to get in front of hundreds and thousands of web pages.
If you can find this phrase and leverage it to get your website visible on the highest page, you can give yourself a pat on the back, well done.
Here are the aspects that go into SEO:
Organic search results. Anything that you didn't need to pay to receive your traffic is considered to be organic. If you're running an ad campaign, that's paid for and is NOT organic.
Quantity of traffic. Once you've established a keyword, you'll either see a small or rush in traffic.
Quality of traffic. You can have all the traffic coming to your website, but what is it worth if they are not looking for what you are providing them? You need to find the right audience that will want what you are offering.
How You CAN Make SEO Work The Proper Way
The internet is a MEGA intellectual robotic machine. We've been amazed with how far we've advanced in a robots intelligence, like the ability to understand and speak back language, C'mon that's insane! We talk to machine intelligence just about every day in our lives.
When you go Google, Bing, or whatever Yahoo, and you type into the tool box, did you ever consider what was behind those search results? How did they appear in front of your eyes? Perhaps Houdini was put up to this…
No, but it sure does feel like magic right? Actually, google or any search engine that you are using, sends a bot crawler to gather all the information and content on the internet The crawlers search for 1 and 0's(binary numbers) to bring back to the search engines so they can be indexed. After indexing, its fed through an algorithm that searches for your content, and tries to match all the data with its query.
I know we're talking matrix stuff here, but what does that have to do with finding SEO keywords? Everything.
How Search Engines Find You First, BIG BROTHER?
Your boss, or your mentor up to this point has told you to use high keyword search tools(which we will get to later) to have the only chance of surviving in what seems a cutthroat business. But as of 2018, there is much more to keyword research than finding the exact phrases people are typing into search engines.
You know how those famous sayings " I got my eyes on you" or "Big Brother is watching"…now it's "Google's watching you".
To attract high converting traffic to your website, you need to have even higher quality content. As the saying goes "Content Is King", and I'm waking up to that now more than ever. What you probably didn't know was that you can just write organically without targeting a specific keyword or phrase.
For example: If I went to write an article based on how to make money online, and my title was something like " Why Can I never Figure Out How To Do Make My Money Online The Right Way", a phrase no one ever has typed into a search engine, you can still rank for!
Here's am example of me using a keyword phrase that I wrote organically without finding the right keywords:

This title was not created by targeting a specific keyword phrase. My goal was to come up with a long tail keyword, and just write my article naturally based off the title.
You can get ranked and indexed from the words in your content. For example:
Look at the words "start a business" and "into a business", what do the two have in common? They are phrases typed into google or any other search engine, and the google boy crawlers will dig up these words and rank you content nicely.
So…all you'd need to do is focus on writing out helpful and informative content, and let Google, Yahoo, or Bing do the heavy lifting.
I would advise starting to write your content naturally, not targeting a specific keyword because google likes this. And then about 2-4 articles in, start your keyword researching.
How To Do Keyword Research The Only Ways
Up to this point, we've learned what SEO is, how search engines can find your content keywords from a different perspective, and now we'll hit more emphasis in this class Keyword Research 101.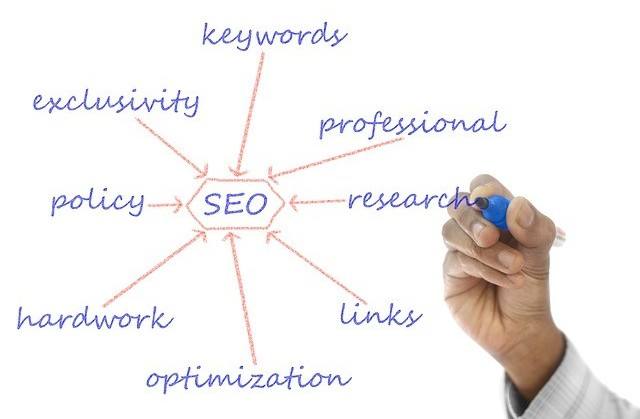 Keywords can help make or break your business or blog. If your goal is not to rank on page 1, you might as well forget about doing keyword research right now. And if you stayed, I'm about to reward and gift you with the right ways to find your next keywords.
Before using an expensive keyword research tool, or heading straight for one, let me show you a better way to start.
STEP 1: Use Google. The advantage of finding great keywords are hiding behind the search bars. What is the one place everyone goes to for help, how to learn more about a particular product or service? The SEARCH BAR.
This is no Houdini trick, all it takes a hand or two, and a little insight. To further prove to you how well this strategy works, let's pick out a word to typ in. For this example we will use the phrase back pain. But before I start, remember that this always works best with an interest of topic in mind.
STEP 2: Type into google, starting with the word back pain.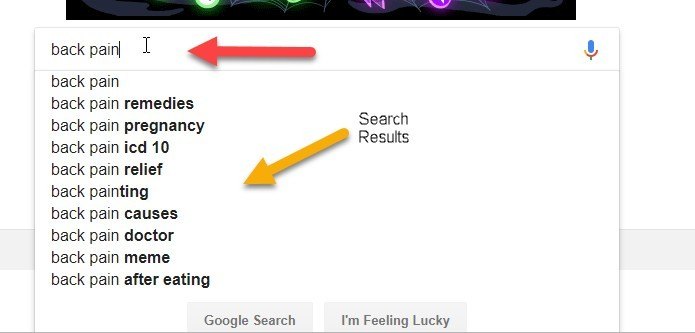 As you can see, without entering our topic word, we already get an abundance of extra words dropping down. For this purpose we will start off with the complete words of "back pain".
Step 3: Search results of back pain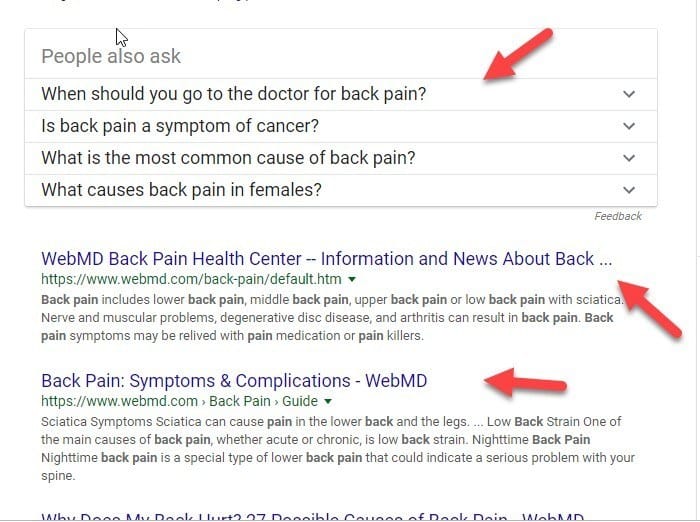 If I types in this exact word into the search bar, I'm presented with the results above. What does this mean, and why are you looking here first? At a glance, it's good to see what other websites and your future competitors are talking about. Look at the titles, and you'll begin to see what words are being used to target their audience. Such as "back pain symptoms an complications" by WebMd, people are wanting to learn more about this sub-topics.
Now, one word of advice, don't go head to head on these exact keyword terms with a higher authority company like WebMD, unless you want to get eating alive. You wouldn't compete well.
Now, take a look at the box "people also ask for". This is going to make your keyword research so much easier! These are questions by the general public, and it's a problem that you can use to your advantage. All this, and without targeting the exact keyword phrase, that's an awesome start. Why start here though?
This will give you more ideas, and make your workload going further so much simpler. This time, let's focus on doing what I call the alphabet method.
STEP 4: The alphabet method. In this step, we will start with the two words "back pain", and then add more words to it. Starting with the letter a, then b, c, and so forth.
When I follow our key word "back pain" with the starting letter of the alphabet("a"), I get a MOUTHFUL of search results right below. These are things 1,00,000+ people on the web are looking for, and potential keywords for you to hit. Let's select a phrase shall we? I went ahead and selected "back pain after eating", and this is what shows:
Now, you have a decision to make. Is that enough for you to narrow your focus on, or would you like to continue with your alphabet search? Some advice(but you don't need to listen to me if you don't want to do better), I would get narrower, and even more niche. For this example, we ill continue pushing forward. Instead of the letter "a", we'll start with "b".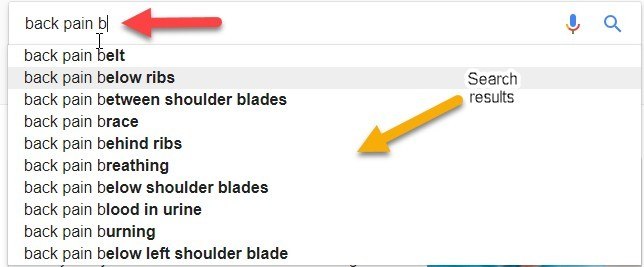 Again, we're not short of options, as there are an awesome amount of words people need help with. You are available to use any word of the alphabet to come up with great ideas, and almost likely, exact SEO keywords that are ranking for.
STEP 5: The big pillars. There's a really important search that people look for, and with this type of search, you can target an audience that is ready to make a purchase!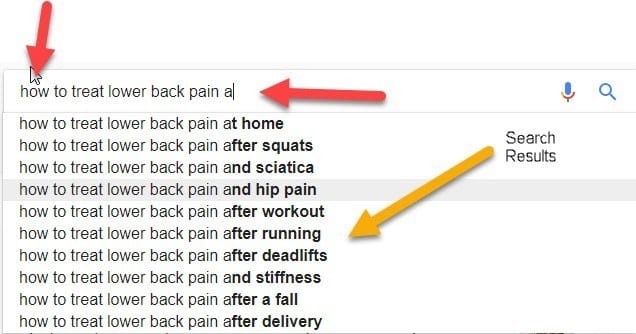 The use of the word "How" is an excellent way to target people who are looking for a solution to a problem they have, and are more likely to act on their instincts, the buying instinct that is.
Don't limit yourself to Google, you also have Yahoo, and Bing. Go through a quick run through, and see what many people are talking about. In the next part, you will learn about two keyword tools that will take your SEO keyword research for your website a step further and narrowed in.
The Only Keyword Research Tool You'll Ever Need
I'm a terrible liar so I can't tell you that I don't use keyword research tools. This doesn't mean I'm a cheater though, I SWEAR! This can help prove it…
Have you done your research for ways to leverage your competition, but have come up short? Don't blame yourself, there is a miss-conception looming in the dark shadows of the web.
Simply, the fact is, there are so many keyword research tools that get a bad rap, and that's for their heavy price tags. That's wrong! But it's so right…
People are fed to believe keywords are the ends to all means, therefore they will spend whatever, to get the leg up, sort of speak. I have my google chrome tab open right now, and you wouldn't begin to believe what I'm seeing. Here, have a look:
There's nothing wrong with trying them out, as they do can work, but if you've been with the online world, you'd understand how outrageous these are, and sometimes they don't help you increase traffic at all.
Does that sound like the best bang for your buck? More like the best bang bang of your head against the wall. It's true that to put your business in the best position to get the right audience and attention, keywords will be a driving factor, but you don't need to spend INCREDIBLY high monthly rates to use one. In fact, I have way better alternatives.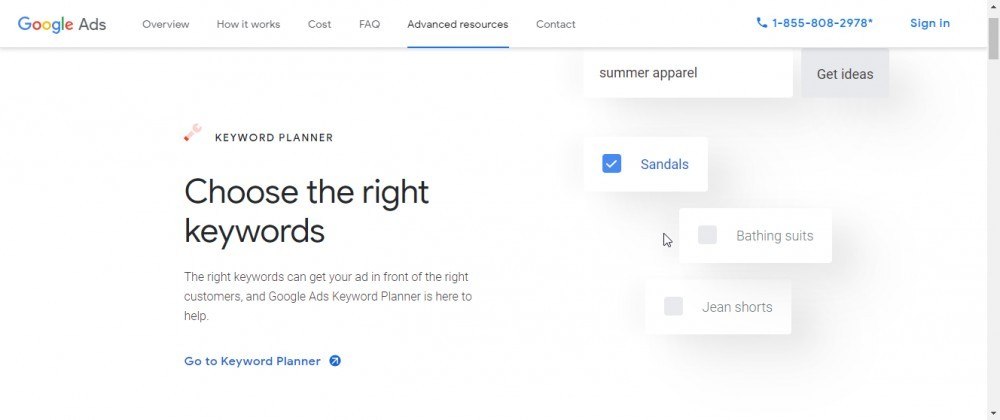 Have you heard of google's keyword research planner? This mighty search engine that you enticingly search through almost every day has a free keyword research tool! Don't be shocked just yet, hold your grip.
With Google keyword research tool, you can type in any word or phrase and it'll reveal to you anything under those keywords, along with the competition, and EPC. Let me show you step by step:
STEP 1: Click on "Go To Keyword Planner"
STEP 2: Sign in. In this next part you'll be asked to login(if you haven't already). Just place your email and password to your google account, and done.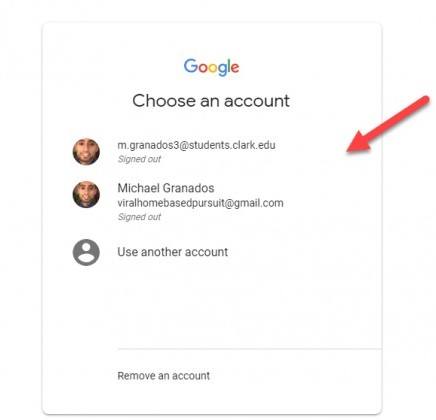 In this case, I have two account to choose from, and I've already selected the first account for you.
STEP 3: Navigate around. It's time to get into the bulk of your search for SEO keywords. Once you've logged in, you will see this very own page. We'll want to select the left box "Find new keywords", as seen below.
STEP 4: Input your topic into the search bar. For this demonstration, I have gone ahead and selected "Iphone cases".

NOTE: Click enter once to get the blue background, and press enter once more(or search at the bottom right) to get your search results. It tricked me at first too 🙂
Step 5: Analyze your results. In the next screen, you're going to see scroll after scroll of results, with a various amount of columns. But don't be confused, I'm about to help sort it out.

The arrow is placed just to the left of your keyword search results, and that's whee we will look at first.Although the words are different, The keyword we typed in to start has relevance to the rest. You can scroll down even further to search for more words, but for this example, we will focus on above the fold(without scroll)
Let's take a look at the columns to the left of them now.
STEP 6: Data. This is where you will gather your competition, average monthly searches and EPC-which is what other people are biding to place that keyword for ads.
The first column to the right of our keywords, is "Avg monthly searches". This feeds you back information on how many people are going on a search engine and typing the exact keyword. The higher, usually means the better, because you know you have a large amount of people you can target, but you could be facing heavy competition.
Competition:
It's OK if the competition is higher if you're trying to run a long term passive income, since it means there is a huge demand. If you're targeting a single word just to make quick money, then it's likely you are bidding. Which means, you are looking to use PPC campaign and ads more often, and in that case, find ing a "low" competition result can help you greatly.
Low Vs Medium Vs High Competition:
I just cut out a piece of what it is to have low and high competition, but to elaborate, the higher the competition, without looking at your average searches, you can assume there are many people searching for that exact keyword. Here is an example of a medium competition keyword that I found just by scrolling down.
Considering that there are 100-1k visitors attracted to this keyword of "iPhone 7 case on.." means well. What's funny is, the keyword we typed at the very beginning(iPhone cases) has no "low" competition search results, meaning its very competitive. So for this next example, let's use something like "natural medicine"
Now we're talking baby! Our competition has dropped, and now we're looking at the lower competition. This can give you a great advantage in ranking on the first pages of Google and other search engines, but you might not get the most from traffic. But an advantage is also the total page bid and top of page bid.
What is EPC?
EPC is short for Earnings Per Click. When you get the chance to run your campaigns, this is the total earning you generated from the campaign over a period, and then dividing that number of clicks you got from the same period of time. It's rather an estimate of what you can expect each individual click you are generating to produce in your earnings.
This EPC has a small minimum and a an average high maximum, which is good, because if you ever need to run n ad campaign, you'll know high people are bidding for the phrase, and how low as well.
SECRET: What most people don't know with the google keyword research tool that you now will discover is that you can target your keyword a step further.
STEP 1: Click the funnel button, and select "Keyword Text". Enter the same keyword that we started with "Natural medicine" in the value section, and hit apply.