How To Build A Funnel On Your Website – Fast And Efficient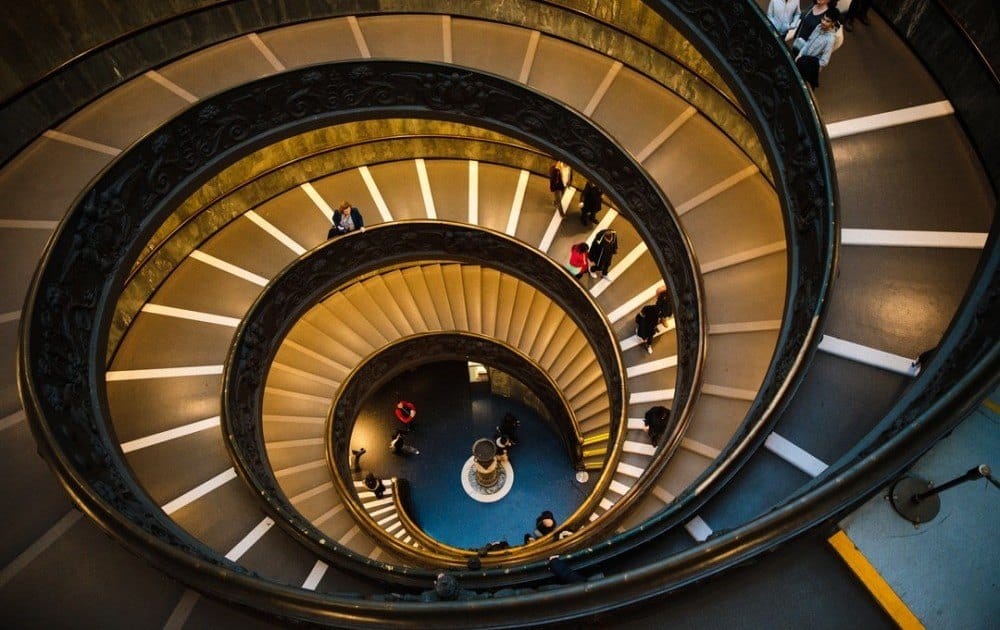 Are you himping in joy? Okay, well you don't have any reason…Just yet.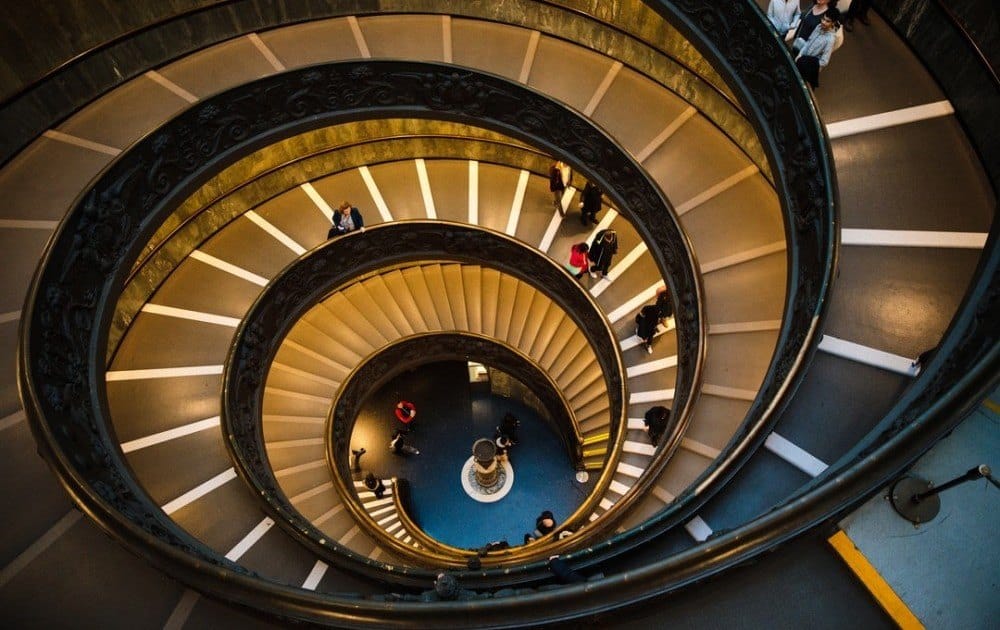 You might have a website by now, you're sending your people(traffic) to your offers and BAM!…you have a sale. Right?
I wish it were as easy as setting up a page with a link and shoving it right down your audiences throat, but hold on there, wait a minute.
This will neither get you a sale nor will that person and many others he/she tells her friends and loved ones about will. So what should you do?
In this article, I'm going to show you exactly what you should do if you are having trouble with:
– Getting a lead
-Closing a sale
-You don't have the time and money to invest in sales funnel software.
Let's jump right on in!
What is A Sales Funnel?
If you have been blogging for so long, or you are new to the internet marketing game, then the word Sales Funnel might sound like someone trying to sale you an actual "eating funnel"…You know, like those hot cakes you get at a carnival.
Believe it or not, that's not what it is, it's actually the process your targeted audience will go through once they land on your site or even your landing page software. In the traditional sense, a website is a great place to bring back your visitors and let them see all your bells and whistles…Kind of like an open house where you bring in someone you really don't know or have an established relationship with and you expect him/her to give you a bid…
Let's cut to the chase, it sounds beautiful but in reality these people will get lost, that's the flat out truth(Don't hate me if you already have a website, let me explain)…
To many people try to justify that if they put up a couple of post, they setup their home page with like 30 tabs, 20 sidebar widgets, 30 blog post, more content above the fold, and Yaddy LADDY Daddy. But that can actually hurt your chances of landing your client and furthermore, get a lead to convert…and as we all affiliate marketers know:
NO SALE = NO TRUST = NO BUSINESS
So what is it that you need to do?
Why create a Funnel Inside! You see, you don't have to throw away your website and go spend hundreds of dollars a month on a Landing page software(at least not yet), and what you need to do instead is create one right on your site. How awesome does that sound?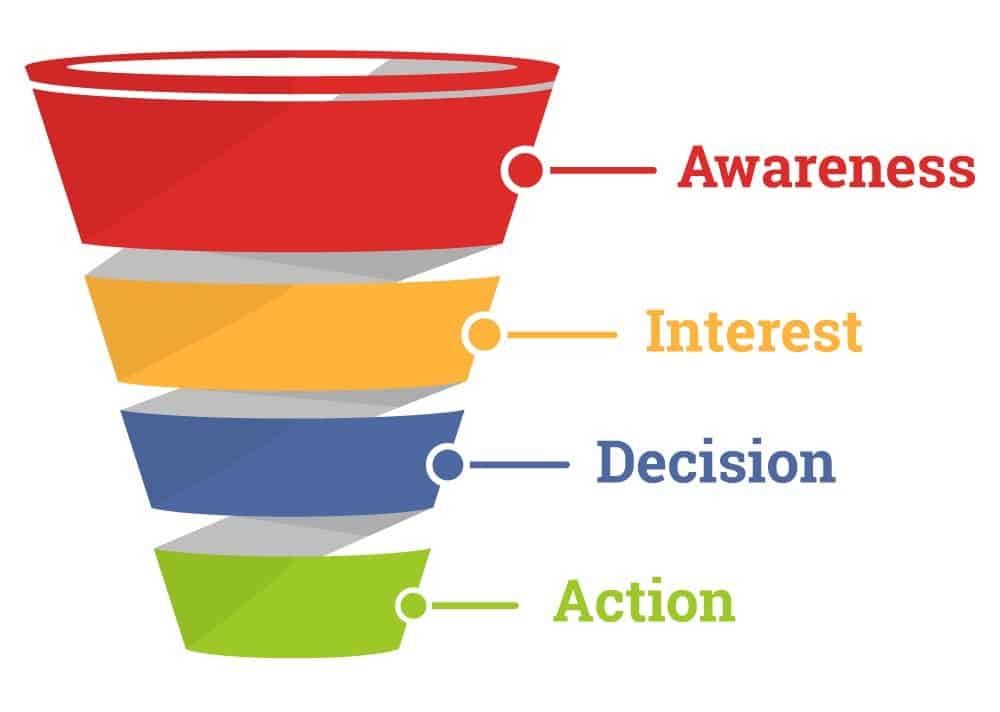 A sales funnel looks like this: You have 4 steps in each phase:
STEP 1: Awareness. Let's say you have your "Dream Customer" and you brough them back to your website(or funnel which I will talk about later), and this could have been by social media or paid traffic, the first thing they need to see is going to be your home page site most likely right? But what if you brought them in elsewhere instead?
Check Out how I make an awareness from my home page, and what you can do too…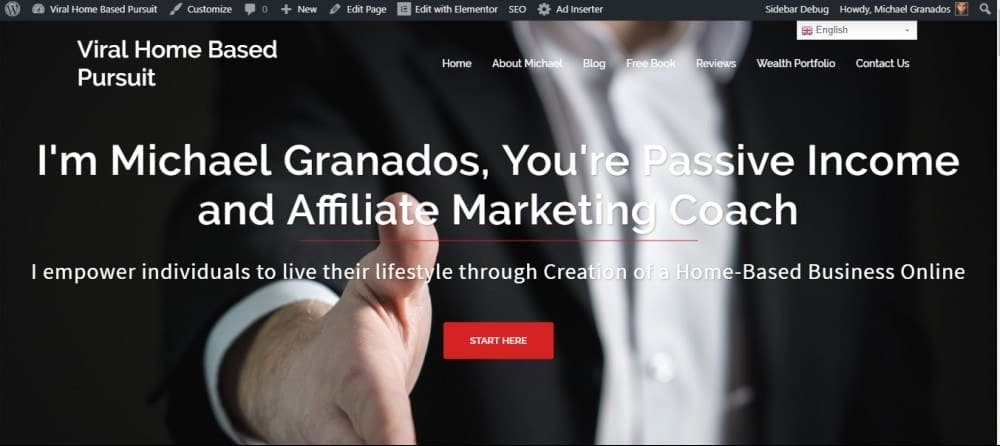 In my home page I placed a "START HERE" Call to Action(CTA). Take note, this is what you're going to do with your very own website.
Next. You'll want to send them to what is called a pre-frame page "where you will get to introduce yourself and tell them what they will expect moving forward.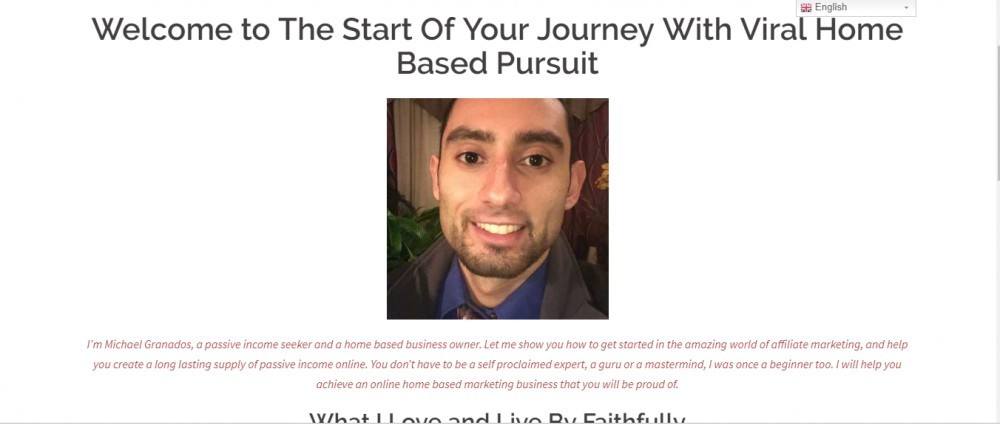 And below the fold I have a Call to Action Button Again:
This meets the criteria of:
– A call to action above the fold
-Imeediete awarenss
– A sense of what the site is about
With these three concepts in mind, your prospect will be more likely to understand you, might scroll up, and down, but they will eventually be interested in pushing that button.
STEP 2: Create Interest. At this stage, you will want to let your audience see what they are going to be learning and getting. What I Do is give them a brief "about me" and I walk them through.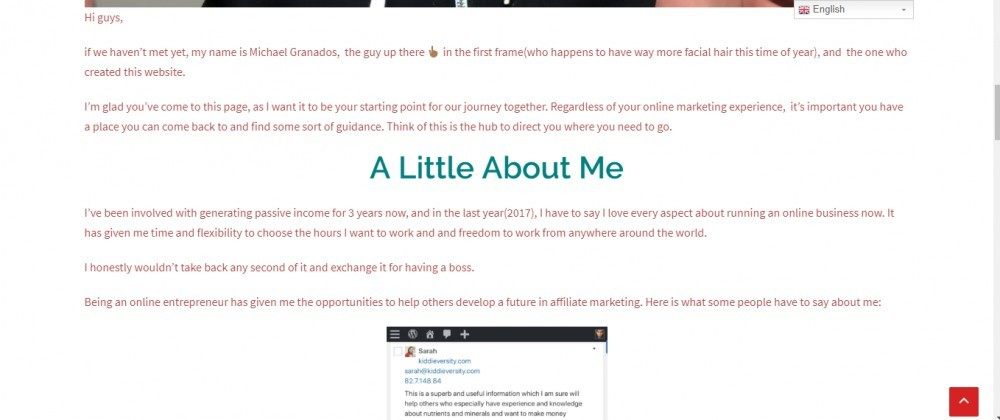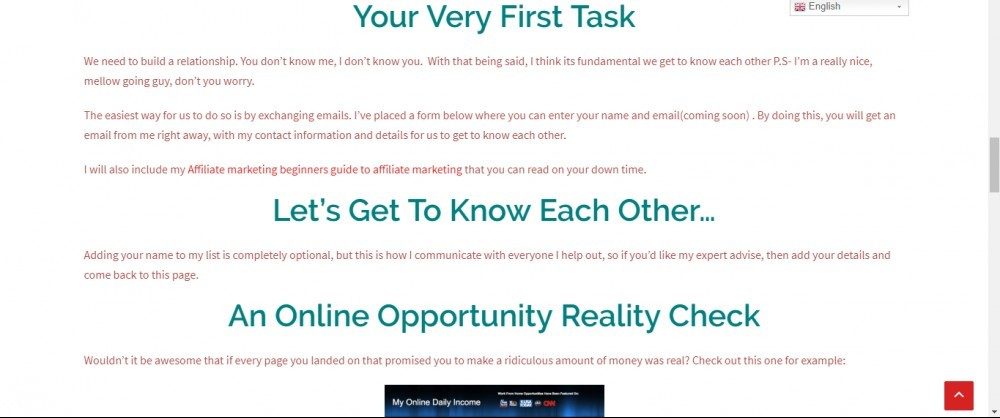 So pretty much by this point I've not only made them aware of what they should expect but I've caight their interest by slowly walking them through to the process of shifting their mindset, to getting to believe in the new and better way of doing affiliate marketing, and for those that haven't started yet can get the results they desire.
STEP 3: Decision. At this stage, yoiu can continue taking your customer through more pages and or you can just add your recomendation at the bottom, and link your product/service to your review post.
D\