You're just not gettting it yet are you?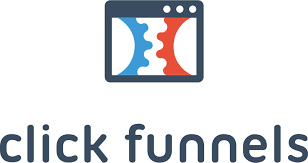 There's a reason I tell people that they should nurture their business, as opposed to speeding by like a shooting star. The chances of hitting your pocket of success this way is very slim to none.
Chances are that you are standing right now where I once was, growing out your web page, putting content on it, and working to the brink of dawn just so you can get another trickle of website visitiors.
You wished you kist had a better way, a better way to attract more visitors, and walk your visitors through your site to build a strong relationship with them. Stay commited to the idea of building a stronger bond, but there is a far more advanced strategy that you can also implement in the meantime.
Have you ever heard of Cliclfunnels? That's right, we're going to be talking about what it is, how you can use it in your online business strategy, and how I use it to the best of my ability to grow my business in this clickfunnels revew 2019
What Is Cliclkfunnels? Are they Better than a Website?
Basically, Clickfunnels is a an online sales funnel builder that allows yu to market, sell, and deliver your product(s) and or services in a much faster and easier step-by-step process. This tool will simplify your promoting process by giving you ready made template that look and feel like the product or service you are trying to pitch and promote to your audience.
In other words, what you are looking at is a landing page generator on Steriods that allows you to have:
your own domain name
Hosting
Email autoresponder
affiliate program
1,000s of funnels
and so much more!
Traditional sales funnels are very difficult to promote let alome sell off, so what Clickfunnels does so well is have a drag and drop feature that allows you to just add your own touch without having to erase or create more information within the funnels.
Clickfunnels Owner Russel Brunson has stated that you can run your own business just with clickfunnels itself, and not as an add on to your website. While this is great, from experience, let me be really clear about something, and I'll only say it once…
Stick to growing a website first. The reason I say this(and I will get to more of the details down below), are that most people don't know what they are getting into when they try to strictly run their business starting with clickfunnels. You have to think about your skillset…
The Clickfunnels Skillset
As a beginner, Clickfunnels can be very intimiating, believe me, I know. I was like a little guppie in a pool of sharks. The only way you're going to learn about building your online business is with trial and error, but if you go directly for the shark tank without having pre-qualifed skills to:
build a landing page
copywrite
advertise
sell
…Then you're going to most likely struggle keeping up. I remember when I first started my free trial, I was inexpereienced at just about 4/4 of these things, yes I had the copywrite down, from content marketing, but you still have to think about the advertising component.
You'll have to learn how to write ads, match the ad to your landing page, and then take your visitors through the actions you want them to take(MUCH easier said than done by the way).
The reasons I tell people to use Clickfunnels more so as an ADD-ON to your website is becuase thats really what it is. When you want to generate more leads, more sales, etc, by all means go for Clickfunnels becuase it does accelerate the process.
So if you're a begginer, take a step back and analyze where your website is at first. And in the later part of this presnetation I'll tell you how you can start instead.
Clickfunnels Training
If I went to YouTube right now, I could open up just about any video on clickfunnels and I assure you, that somehwere in part of the video there will be a training on how to use the funnels. But even bettter is checking out the actual clicfunnels.com support.
At the Clickfunnels site, you can access training that will teach you every step from creating your domain, to selecting the right funnels for your product and or service.
It's a pretty straightforward process, but the tricky part for most people is finding the right training for their needs. When I started using clickfunnels, sure I was given free access and some free sales anad lead opt-in funnels, but the rest was for me to kind of figure out.
The thing that most people don't give you is their full attention. I can lead a horse to water, but will it drink?
So the real training comes from a mentorship, becuase that will:
1.Accelerate your training
2.You can learn from someone who has been there, done that.
After using Clickfunnels for over 2 months, I feel like I have it down now, and I found out that the real training comes from partnering up with someone who is operating in a similar niche as you are. I'll talk more about that as we keep going.
Why I joined Clickfunnels
The logic in why I joined Clickfunnels came to me about 9 months after days and nights of content marketing for my health niche, and after about 80 articles or so, I wanted to get more leads overt o my email list, make more sales, and to increase my awareness with greater advertising.
Other than focusing on my website content and trying to market that with Clickfunnels, I also partnered up with a social media management automation program called FueledLeads. What I needed was an extra source other than this website to market the tool.
So I invested more time into Clickfunnels, and fromt their, the rest was history.
Types OF Funnels
The best thing about Clickfunnels to me has to be their various funnels. You can choose to run a general sales funnel, an opt-in page to just generate emails, a webinar to teach your audience, and many more!
There options are really endless. Take a look at what I can do:
Community Support
Clickfunnels has two great facebook groups, which are the clickfunnels aveneger, and clickfunnels group. Within these two groups, you get to link up with like minded invididuals, and get to ask anything you need help on.
Affiliate Program
How I start Clickfunnels