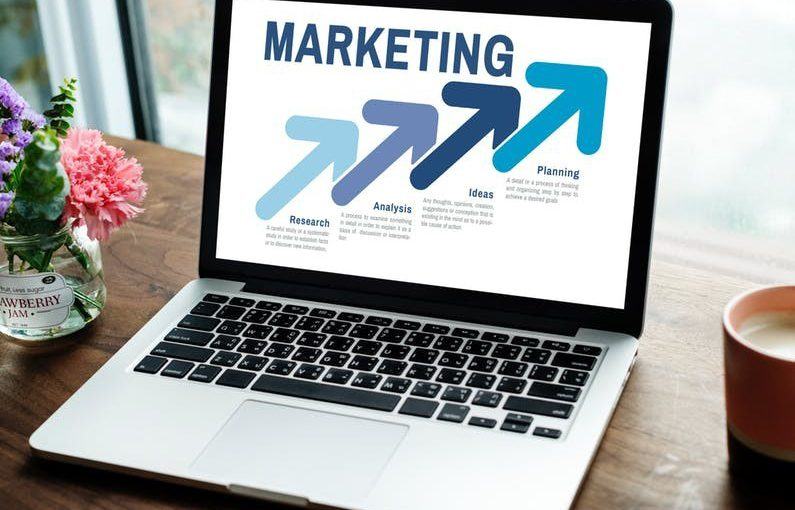 How To Make A Living With Affiliate Marketing – A Pot Of Gold?
Are you living your best life? Want to know how you can make it damn better?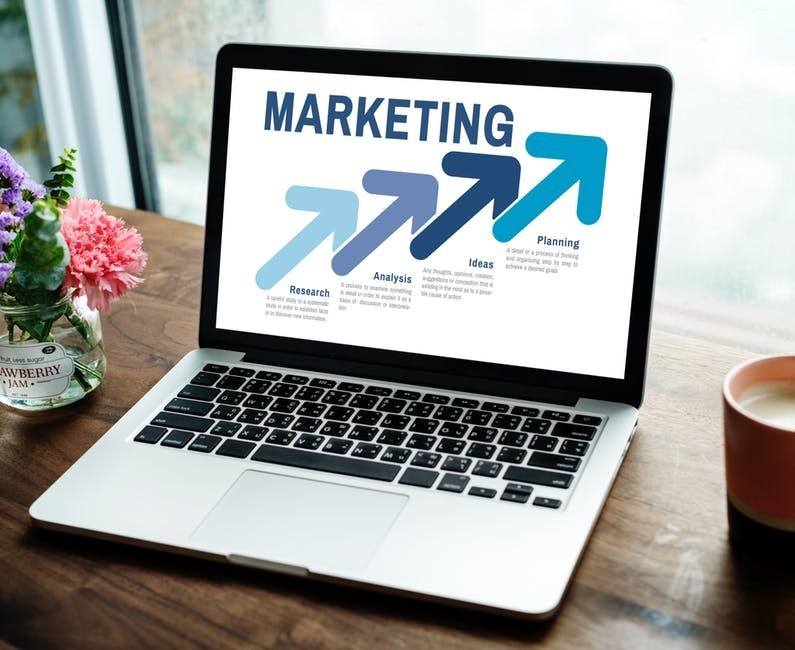 Stunned, and confused there I was just two years ago(2017) sitting in front of my laptop screen as I was laying in my bed at 12:45 am on a Cold February Night.
Hmm….If Only I could figure out how to make a living with affiliate marketing all my problems would begin to evaporate away, or so I could only imagine.
If you asked me If I ever thought that I'd be running my own online affiliate marketing blog business, I would have Pinched you and then told you to pinch me or drop a bucket of water over the top of my head to wake me up from a fantasy world… but It turned out that I was the one with the last laugh.
Those time were difficult, I had just heard the bad news at work that work was beginning to slow down, and without being said, that on the back of my mind raised red alarm bells of "Job Security". I almost bleeped out the words S%$(*(We'll assume you know where I'm going with that, but if you didn't…
The Big "S" word. I had it all, I was in a field of work where I had stability for a great year and a half, and in the matter of moments, I was in desperation to save my job, let alone I was already getting underpayed!
Not to mention that I fell out of a deep love relationship, and it hurt my where the sun don't shine and the heart of what I thought was a Lion behind it. So, I said, this was going to be my moment…
I'd learn all I could about affiliate marketing and do whatever it took to get me to making a full time income, and now 2 years after, Here I am to tell you my story, and how I can turn you into a Super Affiliate Marketer.
Living With Meaning and Commitment, Is That You?
Before I can tell you how to make a living with affiliate marketing, can I ask you one serious question?
Are you ready to make a commitment? Most of the people I work with never seem to get it straight, they think that with one piece of effort, that they can become the next online success…Well you know what I tell them?
Things don't happen overnight buddy. The one thing I want you to get into your head right now is that affiliate marketing is not a sprint, it's a marathon, and If you're looking for a quick way in to your freedom, financial stress, and more time for your family friends, then get out right now.
But If you're committed to learning, and evolving overtime, then you're in the right place to capture that. I teach people that you need to have a mindset, and focus on what you want to do online, that it's always about the journey, hardly ever about the destination…
You'll have times where you wish you were not doing this, but TRUST ME, It will workout for you in the end, whether its:
6 months
1 year
2 years
3 years
You can do it.Turning to the internet to make a living is very doable, but I just want you to come into it with the right intentions and frame of mind, and if you do, you've already struck gold with the first step.
How To Make A Living With Affiliate Marketing The RIGHT way
It's very simple, no need to complicate things, this is how affiliate marketing begins:
Pick a passion, interest, or hobby. Known as a niche.
Create a website/non-website or funnel. Different forms to start but nothing beats starting a website blog where you'll rank in googles search engines.
drive people to it so they see your offer. Also known as traffic.
get paid commissions!. Each retailer has a different payout.
That's it! Now it sounds very simple on paper but what most people do is complicate it by over-analyzing, picking up an "affiliate link" and spamming every Facebook Group, Instagram Inbox, YouTube Channel, Website or whatever!
Do you think I'd be here telling you how to do Affiliate Marketing the RIGHT way If I myself didn't stand behind that?
Ofcourse not, a protagonist gains knowledge and applies, while an active and "hopeful" seeker just keeps well…Seeking.
In affiliate marketing, there are different sub-business models within them, you have:
1.  Ecommerce
2. Shopify
3. Affiiliate Marketing
And if you haven't learned about these yet, I won't go into full in-depth as you can see that here, but you have eCommerce and Shopify where you sell more products in bulk in exchange for a commission.
Then there is Affiliate Marketing, which in my opinion is above waters than anything else I've ever experienced online.
Mistake #1: You do have to be a bit careful if you don't want to get stuck making a penny after every sale, and not getting a great return on investment(ROI), both with your sweat equity and money spent to acquire your customers…
This is the one of trade between you and the retailer, where you send a person to a product, in exchange for a comission, and you never here from the person who bought through your link, and now the retailer can upsell them on just about anything.
Mistake #2 Not doing your research. Many times I encountered trying to pick a niche where I was competing with thousands of other websites, so I was never going to rank in google, let alone make long term sales through paid ads.
What you want is a re-occurring income(residual income as its known too). After spending almost 2 wasted months online trying to learn affiliate marketing on my own, and thinking that just making a sale would make me riches, I was delusional, but come to think of it, I woke up.
A bad nightmare, just trying to sell to people on social media, throwing them my affiliate links like a every rookie would do, trying to run paid ads to my offer, and even then trying to get people to buy Higher priced items, but guess what?
It all failed. After that second month I found not only a way to do affiliate marketing the right way, I learned how to make a residual income with it. Every Millionaire, every great affiliate marketer has one thing in common…
They can resell to their existing customers, or get paid on a residual income over and over again….You've basically provided Results for your audience and that is the Lifetime Value(LTV)
I then Remember wanting to make an information product so that I could do what's called selling on the front end, making that initial free or sale, and then getting more people to the back-end of my funnel which is where your business will really take off.
But great, No t everyone can do this, and you shouldn't have to rely on making a product, and I'll show you what you can do instead.
What If you could combine a front end sale, with back end sales, and make a residual income at the same time? Now there is the jackpot!
Without having to make a product?
Maybe you haven't connected the dots yet, and if you haven't that's alright, let me show you the way that you can start as a beginner or an expert here.
Now, that's what I call affiliate Marketing!
One other question I get asked is how long does it take to make money with affiliate marketing? Honestly, if you're here looking to get rich tomorrow, or make your first $100 by tomorrow, you're not here for the right reasons. Affiliate marketing is a LONG TERM:
Customer acquisition strategy
Lead generation game
Driving people(traffic) to your offers
Building relationships and trust
This is why In attempt to clear up your questions about it, I have a video to share with you:
8 Growth Hacks To Master Affiliate Marketing Fast
Along my career in affiliate marketing I've seen a TON of information out there and it can be really hard to trust anyone maybe even me at the moment, but If you give me a second, I can change all that.
First, I want you to know that there is not just one simple push button or one way to succeed as an affiliate marketer, so what does that tell you?
You need to FOCUS! It's great to have desire and even discipline from the beginning but if you don't focus on ONE thing at a time, you are quickly going to go down like quicksand.
Luckily, I have the solution. Quite easily for me to say now with the wealth of knowledge and action that I've put in, you NEED to learn from those that resonate with you and and you can get results from.
Here are 8 Growth Hack Tips I've put together for you:
Learn from the right people. Like I said before it's really important that you learn from the right person or people and more preferably those who have what you are after, success, freedom, more money, or the same program. When I started, I was a complete mess, following one next person to the other without any "know-how" to do affiliate marketing correctly. It wasn't until I learned from 2 prestigious and proven top affiliates in Kyle and Carson at Wealthy Affiliate.
Take Action Now. Who cares how much you know if you can't share it with anyone. Your audience is out there waiting for you to help them out, so don't wait, there are people out there that need your knowledge, get to it.The best way to take action is to know your training and put your niche into action.
Fail and Fail Again. I should have started that with "be prepared to fail" but I wanted to lay it on thick. Most affiliate marketers at the beginning will fail in one way or another, and about 95% of them are always there complaining and then they run into the thought that it won't work for them, they are DOOMED. But really? If I stopped trying after the first, the second, the third and beyond do you think I'd be where I am now? When you fall, keep rising.
Spend money not time. This is not one I was familiar with for months because even though I wasn't wasting my time making and growing an online business, I wasn't growing it quick enough. There are organic growth strategies like SEO and Social media that are free, but just because they are free doesn't mean they are completely free…You'll be trading more time for money at this stage, which there is nothing wrong with(I started this way and if it weren't for it, I wouldn't have quite the following I do). You can and should spend money on ads if you have the capital.
Promote low-ticket offers. Many starting affiliates go at it the wrong way trying to promote high-ticket offers rather than a product/service on the low end. The trick is to use high-converting sales funnels so that you can get those 15-25 clicks. Some of these low-ticket offers come from merchants like JV Zoo, Warrior Plus, and Shareasale.
Dive Deep Not Wide. One of my biggest mistakes as I told you was going from one blog post to the next, and mentor to the next, so I had no success at all, seriously. Instead of trying to pick off every single mentor or "proclaimed guru" stick to one or two at first, immerse yourself deeply with them and get as much you can. Realize that the results will come when you stick to one chosen strategy to begin, that's where you will find the money, and go with it. For example, when I starting learning from the right people, I focused all on Search Engine Optimization(SEO) and "piggy backing" off what was working.
Hack Your Mentor. I've stressed the importance of following the right mentor(s) but what's also important is to "piggy back" off of what they do. What I mean by this is to model them and make it into your own unique way. As an example: If someone has a membership course with x,y, and z videos or tutorials, try to replicate the same thing.
Be Mindful. I think the most important component and the one you need of them all is to be mindful and have clarity in what you are doing. Don't just do things because you see others doing things and or finding success, do it because you can see yourself making an impact in other peoples lives and in this world. We don't need another fake, to put it harshly.
My Final Thoughts + Free Access To My #1 System
The journey started on a rocky road for me, I was working one job, going to school at the same time and trying to learn affiliate marketing all at once. Yikes?
When I began to put my focus and attention on learning from the right mentors and pick up on the Skills not opportunities, the road became clear. There were still going to be bumps here and there but that's normal for anyone doing affiliate marketing and anything in life.
If you're here to make cash in one day and you want something "get rick quick" this is really not for you(made a video for it here.). But if you are willing to get in, go without pay for sometime and then start seeing the rewards, I'm all on board for working with you.
Also, the 8 growth hacks are useful and many affiliate marketers I know and work with use them, as well there are others who are not worried about money and focus on organic methods(which is where I started).
How did I do? Let me know if you have any questions, comments, concerns in the comment box below and I will get back to you ASAP.
Want To Learn How I Am Making A Stable Income In Affiliate Marketing Without Having To Chase Family Or Friends?
Learn about my #1 recommended way to make a living online with the best training in the world...Yes world!