Are you tired of not finding the right job career path for your personality type?
Hi, my name is Michael Granados, a fellow introvert and most recent unemployed worker in the great states of the United States. About months ago on August 10th, 2018, I had lost my job for variables out of my control- a budget constraint. And I had an associate's degree in Business, shoots! Anyways, It was during this life learning lesson part of my life that altered a gear in my head and made me trigger….faithfully of all.
Back Story:
5 months prior to being let go in this year of August(In March), I had been exploring new job avenues, and searching for other work-related jobs in my field of operations control in logistics; and I  was in about my 9th search to indeed that I came across a title  "SEO for Digital Marketing Company". HMM…What in the world is SEO, and what is digital marketing? I was a real "NOOB" you could say.
Forward:
Here's a man with a college degree, with his foot in the door of a great company, in a matter of 2 years I was walked out the door with a pat on the back and that ever bite cringing response of "I understand, it will get better"… Oh Better it will be!
Little did they know, I had already been planning out a greater stream of income right underneath their nose!  You see, I had started to lay my foundation at the ending of March, and started planting my seeds for my second job, and now 9 1/2 months later, I'm able to support myself better, and enjoy what I do without having the looming thought of losing my job.
The Next Calendar year, I'm coming!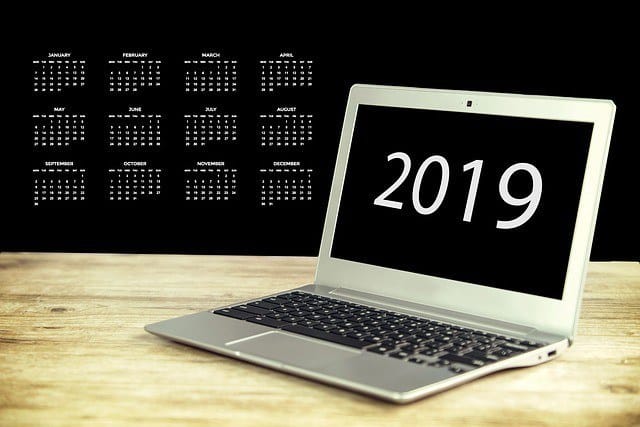 So I want to share with you what It Is I do with Digital Marketing, but I also want to make sure you know what are the best jobs for introverts without a degree first. Feel free to skip forward if you'd like to get to what I have to say if you'd like to at any time. Today you're going to learn how:
A degree is becoming old fashion
What you can do
A greater list
How to get started
But Before I get started, if you want to see my #1 recommendation to make money online and how I got out of debt fast, go here.
Alright, let's get started!
What It Means To Have A Degree
Hey! "Go to school, Get a degree, start your life, living fruitfully, Who does that remind you of? 
Your Teacher?
Your Parents?
Your Coach?
Your Subconscious?
Look, I get it! Getting a degree is supposed to be the gateway to a happier and stronger financial success but is that the way we should be heckling our kids and constantly kicking ourselves because we feel like that time has passed us?
Most definitely NOT. A degree is a security, and it always helps to have a shiny certificate of completion to remind us how hard we worked to attain it, and to help us understand how never to settle for less, but it's not everything. I used to sit in classes bored, learning mathematics, getting my science classes in, and doing the rigorous work in chemistry and Business classes from day to day. I'll never take those times away because they were great, and knowledge is power, right?
There were classes that brought my introverted character out along the way like Communication, and public speaking 101 that gave me more extroverted powers than I thought I could have-Call me an ambivert now.
After 1 year in university and 2 years in college, I wanted to live a little first before committing myself back, you can say I was toasted! And the fact that I wasn't sure exactly what I wanted 110% and that it would come with debt. That's when I began working again, taking jobs with my pops at a manufacturing company, doing construction work in a shop, picking orders from a warehouse, and sitting in an office, but that never sat for me.
I knew I had more of my life to give to others, and I wanted to help share my services with people. I started tutoring, coaching on the side as a soccer coach, and I eventually landed my most recent job at this time(the one that let me go). 
Related Post: How I got out of $10,000+ worth of student debt online
How To Pick Out The Right Job For You
Listen, there are TONS of jobs for introverts without a degree, but you need to hear the dilemma you're in first.
We get up, go to work, come home, and do it all over again the next day-each job serves a purpose.  I don't want you to base your job or career off what others will think about you, forget about being a:
Truck driver
Janitor
Yard worker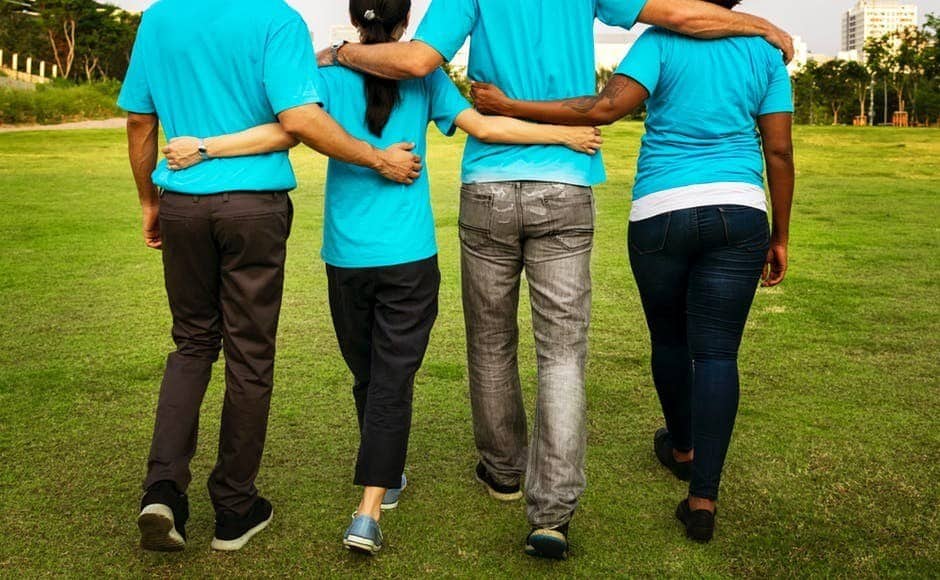 Yes, I get that many people wouldn't like to be doing these types of jobs, but they are the backbone of our world, and we should treat it as one.
Those are all respectable jobs, they are just not the ones you're in search of. You should choose employment that is based on what will suit you best, and not on the opinions of others. And the greatest point in life that I've learned is to do what will make you happy because, at the end of it, you'll be the one responsible for your happiness, not others.
What to look out for:
Whether you are artistically, mathematically, or more computer inclined, you always have to focus on your interest and skills when considering your next career.
Do you prefer intellectual work?
Do you prefer theory-based work
Are you good with your hands?
Here are a couple of keys to keep in mind moving forward:
Focus on your interest. Like I stated earlier, understand the way you like to do things and work, and you'll be able to narrow your focus much faster.
Don't create high expectations. There is no perfect job, and having too much expectations can make you think that you need everything to go right, and no bad.
Appreciate the bad and learn. Every job comes with the good and the bad, so don't be afraid to learn from your the bad parts, the mistakes, because that's the way you grow!
In other words, focus on being productive.
What about a personality test?:
I remember in high school, I took about 5-6( I lost count) personality test! As you can see, I really wanted to know what I was good at, but the real trial and error would come in actually implementing it. How well do you know yourself at this point in your life? Are you in your:
young teens?
30's?
40's?
50's?
…and so forth. Whichever it may be, you can always learn more about yourself. Here are a couple of options you can take to find out more about yourself:
Option #1: One of the best ways to find more about yourself is to take a home-made personality test by asking those closest people around you, what they think you are good at. For example, a teacher could be a great place to start, since they know how you learn and gauge. Others can include:
Your parent's
friends
relatives
coach
Option #2: If you would rather be quiet about it, you can take an online personality test. Most test will give you an array of answers towards the end when you finish and they can help you understand what areas to work on for those types of jobs as well. Here are some of the places you can start looking at:
Last tips when Picking out a job for you:
Money. I know Mullah is something that we all want more of, but understand that the more you get paid, the more demanding the job will get for you. If you know yourself well, and you know that you don't do well under pressure than it's actually much easier to go with better peace of mind overstraining yourself just to earn more money. I had a very good job back in the year 2013, earning up to $21 an hour working in construction, and while it paid good, WOW…it was stressful. 
Toss A Coin. I'm being serious, whenever you find it tough to choose between a couple of picks, nothing is wrong with choosing one over the other to start. I like the "toss a coin" method to help me explore one concentration over the other(I started this in college).
The Top 20 Jobs For Introverts Without A Degree 2019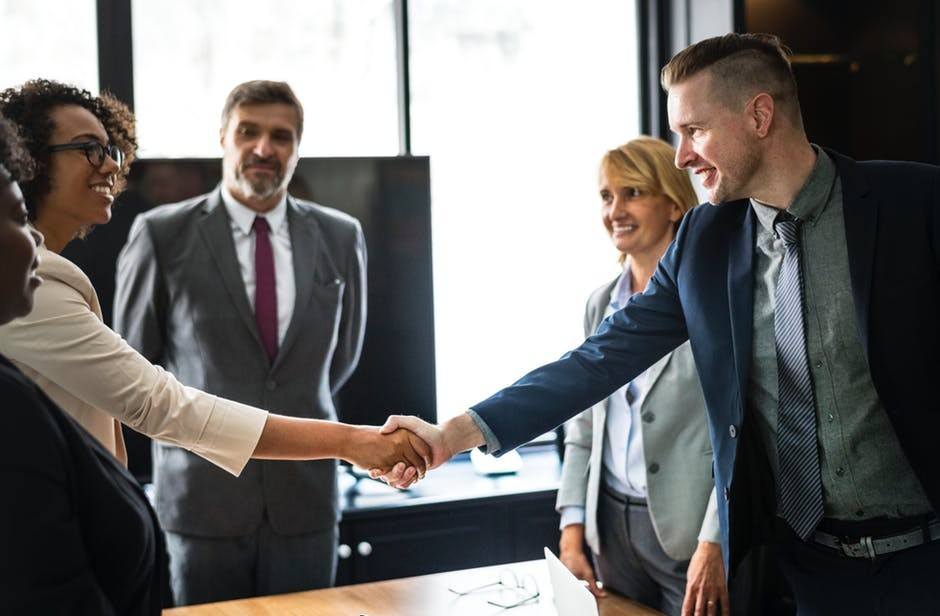 Now, it's time to skip over my story, end the tips to picking a job, and talk about what the top 10 jobs for introverts without a degree are! It's time that you are able to find what you can truly and honestly find work for you, and take it flying well into the new year.
Electrician
Medical Records Technician
Heavy Truck Driver
Assembler
Actuary
Auditor
Biochemist assistant
Chemist assistant
Freelancer
Blogger
Gardener
Mathematician
Statistician
Musician
Pilot
Software developer
web programmer
Landscaper
Cleaner
Animal Care Service Worker
Now, These are the best 20, but they are not the only ones, to see more you can check out this article right here.
I want to take a piece of some of these careers and highlight what they are, and what they do:
1. Electrician
Simply stated, an electrician is someone who works with electricity, but C'mon you and I both know how much more complex that has to be. An electrician is someone who is professional(journeymen), and they service wires to be set up in buildings, and they typically end up working for someone who sends them out to clients' homes, corporations, small businesses to repair, certify, or install electrical wiring.
They usually work by themselves, but can work with a team, and are exposed to indoor and outdoor areas.The way an electrician can get certified are after their apprentice is completed or a technical program license is acquired through the state.
2.Chemist  Assistant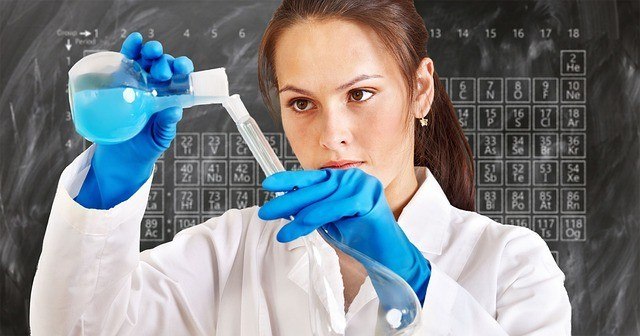 A chemist is someone who works with chemicals and does trial and trial of experimentation to see whether the right amount of compounds are able to interact with each other to form the right solution. They can work with hazardous chemicals to metals, but one thing is the same, they usually will be working in a lab.
As an assistant, you can start out by gathering the equipment and setting up the tools for the chemist. I saw many people at my college doing this. In my time of working in a lab, I noticed that most people work on their own, and sometimes in a team of two or more. You're not limited to indoor, as you can work out in natural habits. 
#3 Digital Marketer
Have you ever fantasized about starting your own home-based business?
What about one that makes you $5,000 and $10,000+ PER MONTH? Digital Marketing is the FUTURE, listen…
We're living in unprecedented times, the economy has been sinking for a long time, people are losing their jobs left and right and if you have one, well, let's just say retiring with Millions of dollars(which is essential) is not a viable option for everyone…
And to add on top of that, working the whole 9-5 Life can be sickening, I remember how that was. One day I was speaking to a friend at my 9-5 job on my lunch breakthrough that Snapchat social media app and we chatted a bit until he told me about this thing called "digital marketing."
Specifically, he went into something called affiliate marketing, but how the barrier to entry for helping business owners get qualified leads to their businesses was a way you can make money. It's called Lead Generation. This is where you can act as the middle man between the "customer" and the "client(the business owner)" and get them qualified leads through their business and you would get compensated for that!
This is only one fraction of digital marketing and it's called a Digital Agency. You can stack up as many clients you want and YOU get to determine what you get paid for, but is it a job?
Yes, sort of – it's a done-for-you service so you are on the job but it's a home-based business too where you can work from anywhere whenever, you get to choose your hours. In a bit, I'll explain another part of this digital marketing world with another category, but Digital Marketing is pretty cool because theirs NO salary cap. If you'd like to know more about how to do this, I highly encourage you to learn from my Mentor Jeff Lerner who is a Digital Entrepreneur who's not only made Millions with a Digital Agency but in:
Affiliate Marketing
Course Creation
Click below to get started:
3. A blogger
Bloggers are growing rapidly, with 1,000's people every day turning to the internet to work from home. Blogging is one of the fields that doesn't always get the credit it deserves, but why is that?
You might be thinking that it's just a hobby, or that "writing" doesn't sound or look appealing, but what If I told you that It would blow your mind how wrong you are and that it's the best job for every introvert?
As a blogger you're someone who would like to write and share your experiences with other people…and get paid for doing it! Take me seriously or not when I tell you this, but blogging can make you a full-time income. In fact, I'm doing this right now and I'm making 4-6 figures consistently, and passively!
The power of this fulfilling career is underestimated, and the fact that you can make a living all while doing it from anywhere in the world, and you don't have to actually speak face to face with people, it's a grand slam home run. Remember how I said I found a digital marketing career? Well, this is how I do that, through sharing my experiences with a blog. and I can decide from:
A passion
An Interest
A Hobby
…And make a great income doing it. I create content online as a blogger like what you're seeing here on this page and I monetize it with something called Affiliate Marketing.
Regardless, of which route you decide to hop on, it's always important to remember the three keys to success:
Focus your interest
Don't create expectations
Treat the bad equal
Related: 30 Day One Blog Post Away Challenge(Build a highly profitable blog)
There's one thing that holds true in life: "You can do anything you want", you can learn a new skill, you can explore the ones you have already, or you can do both at the same time! Life's about being put in more uncomfortable situations than comfortable ones, that's an important life lesson to keep locked and sealed in your mind.
I compiled an article that shows you how to save and make more money with the penny hoarder, and how you can select from different jobs and other things like earning a passive income you can check out here.
Next Steps – The Open Road
Has the article helped you narrow down, or at least focus on something you would like to explore more of? I get that after this you shouldn't know exactly what you want to do, so take some time and think about it. As an introvert, we like to over-analyze our options, but sometimes it's better to act more. 
If you wanted to ask me, I didn't know a SINGLE thing about blogging and affiliate marketing, the internet was the last thing on my mind, seriously! Before I started doing what I am now, I was a business major, and a hard-working young 20-year old doing things I couldn't get paid more for and lost my job for factors out of my control, and most noticeably my mind was more inclined to mathematics.
So Where Did Blogging Come From?:
I'm laughing right there with you, honestly. It all came down to these factors:
Wanting a better life
Control over my own faith
More income streams
A Passive Income
Working from home
Freedom
In the end, I never thought my blog would have turned into a business, let alone a passive income stream, and it surprises me as the days, months, and years that go by. 
My last question for you is this…
Are you ready to share your passion, interest, or hobby and get compensated well for doing it? If so, I want to show you how you can make a living with affiliate marketing here.
Related: Earn $300 per day with Clickbank without a website(no skills needed).
Have Any Questions?
Is there anything more that you'd like to know, want more direction, or have a suggestion? Feel free to leave me a comment down below and I'll make sure to help you out ASAP!
Don't forget to share this article with others, your friends, and your family!